Vocal & Music Mentorship*
3mo/6mo/1 Year Individualized Program
The program is tailored to your goals, dreams, and desires. It combines the technical training with the metaphysical, bridging the heart and soul to the voice and musicality. It can include all of the following things:
*Technical Vocal Training 
*Rythym and the power of Entrainment.
*Learning an instrument to accompany you: Ukulele, Frame Drum, Buffalo Drum, Guitar, Handpan
*Learning ceremony songs.
*Including your creativity in your business and making money with your art.
*Learning how to write your own song.
*Using your voice to heal and align your body and chakras.
*Opening your creative channel. 
*Energetic management and tools for sharing in ceremony or on stage.
*Artist development.
*Hypnosis for releasing negative belief systems.
*Hypnosis for confidence, performance, or recording studio. 
*Understanding and gaining a deeper connection to your voice.
*Tools, tips, tricks, techniques to singing and breathing properly.
*Expanding your range.
*Learning and getting better at harmonies.
*Tuning your ear.
*Precision training.
*Vowel placement.
*Knowing your sound.
*Trusting your voice.
*Vocal Sound Healing Techniques and Discovery. (Heal and align your body with your voice.)
*Manifestation exercises and techniques.
*Sound Healing with the Voice.
*Accountability.
To schedule a discovery call, fill out the application below! :)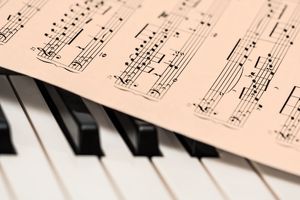 To Apply for a discovery call, 
FILL OUT THE FORM BELOW!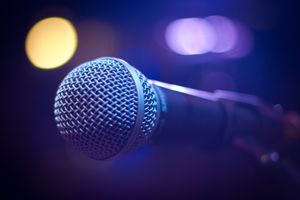 Written Testimonials:
              Larisa's program was transformational for me in so many ways. For one, she made me feel more free and more comfortable than ever before to freestyle sing; she was so encouraging throughout the process and I was able to come up with lyrics and melodies I didn't know I had inside of me! Larisa knows so many incredible exercises to help strengthen the voice. I would leave each lesson feeling so happy with my voice while singing during my car ride home. During the program, I for the first time felt truly consistently comfortable singing in front of others (with friends and at events), and so many opportunities popped up as a result of that. Larisa is so kind and supportive, a pleasure to work with, and she is also insanely talented, which makes her inspiring to be around! 
-Shazieh Shah
 *******************************
           I attended Larisa's Open Your Voice workshop in February 2017 as the beginning of my voice, throat chakra/creative expression healing journey. At the time, I have had zero singing experience and very little knowledge with musical compositions, I simply wanted to hear myself and experiment with the different ranges and tones of my voice, while gaining insight on the powerful healing element of sound. She not only helped me with the fundamental techniques, but also with presenting my "heart song" in front of a group of people, which helped increase my perception. Being naturally shy, and wanting to exhibit creative expression, Larisa provided a safe space for me to do so. From this moment, we decided to work more closely together on a one-on-one basis. We did a series of voice classes and worked on breath, toning my voice, being able to recognize different tones, as well as creating a heart song for my beautiful dog Leiylah, who passed away last April. I have realized while working with the Larisa, that she has an abundance of knowledge and is gifted in many aspects. She became a mentor figure in my life and helped me reach deeper levels of understanding within myself, be it through movement, hypnosis, chakra meditations, and pure guidance. She provided a safe container for me to express myself and facilitate my own healing Journey. The work we've done together is a continual process, she has provided the tools that aid in open, authentic expression by tapping into my heart center. I am very grateful to have shared sacred space with Larisa throughout the year, and humbled for the opportunities that this work has presented. 
With Love, 
Nikita xo
********************** 
              I feel super grateful to Larisa Gosla. Like many of you, I have been told that I do not have a good singing voice, and I felt ready to unpack that programming and step into my unique expression and vibration. Larisa's approach and insight were incredibly kind, valuable and supportive. If you have ever considered stepping into finding your voice, I strongly encourage you to reach out to this lovely human. 
* * If you can talk, you can sing * * 
~James Kapicka
*************************
            Before working with Larisa, I had a hard time bringing my singing down my head to my heart, particularly in front of other people. On our very first session together, I felt comfortable to expose myself to her. I think it's probably because Larisa is a deep healer on top of being a singing coach. As someone who is highly sensitive to criticisim, her constructive feedback was given to me in a way that felt empowering, a very hard thing to do. 
That is something I am most grateful to Larisa for... for helping me feel less and less of my shame... and for more and more of my genuine feeling-filled voice.
If you want a voice lesson that encompasses the practical, the emotional, and dare I say the (spiritual), then Larisa is your person. 
I am deeply grateful for our time together and for Larisa's heartfelt guidance and support. <3
~Silvy Khoucasian 
***********************
I recently I took an amazing vocal training course that truly moved my heart and soul. The beautiful time spent with Larisa Gosla was so powerful for me, it filled me with so much joy. I felt like I had finally answered my soul calling to work with my voice in an empowered way. 
All the old stories about "I can't sing" fell away. And I began to find strength and ancient wisdom coming through my voice. 
I felt ecstatic bringing song to my daily life and I felt the rising ability to use my voice in a healing context. In fact, my session work has dramatically shifted by bringing in the vocal resonance. 
This has been the greatest gift I could have given myself. So much so that I would repeat it in a heartbeat. 
I invite anyone who has been wanting to expand the power in your voice, to sing with delight and fun, to share songs in ceremonies...Do this course, you will thank me for it later, I promise. 
Larisa is masterful in her approach, lovingly guiding you through any fears, supporting you with her wisdom to your next level of greatness.
~Triambika
**************
I have desired to become a singer/songwriter since I was a little girl. After some traumatic feedback from my mother and father as a child, my throat chakra became blocked and I developed a resistance to love my own voice despite its beauty and uniqueness. Last year, I wrote and produced my first conscious music record, and while I received only positive feedback from many, I still found myself in deep discomfort and dissatisfaction with my vocal and musical abilities. As I began writing material for my sophomore record, I realized that this next round of songs deeply call for me to step into my next level of empowerment and authentic expression. After hearing many friends speak praise about her program, I was guided to reach out to Larisa. 
Through Larisa's program and guidance, I have developed a new and exciting relationship to my voice, my creativity, and the medicine that is streaming through my channel. I have expanded my vocal range significantly and have refined my ear to become more skilled in harmonies; something I have always dreamed of, yet never had the formal training to understand and anchor. I feel a new sense of ease and grace around my expression, and I am grateful for these tools, for this work, and for Larisa's support and mastery. Whether you are a long-time musician or just starting out, I feel confident expressing that you will find this course supportive on your journey. That said, we get what we put in, so I invite you to be ready and open to implementing the practices and disciplines available through this program. You will not regret it! And most of all, inJoy! 
Lots of love, light and many blessings on your vocal <resonance> journey! 
~Ashtani Akshagni
************************